The PMSM Air Cool Motor ME1507 from Motenergy
Détails

Publication : vendredi 2 août 2013 11:41
Écrit par John FIORENZA
Affichages : 3233
Here is the PMSM Motor ME1507 from Motenergy. The motor is totally enclosed and have air cooling feature.
See also :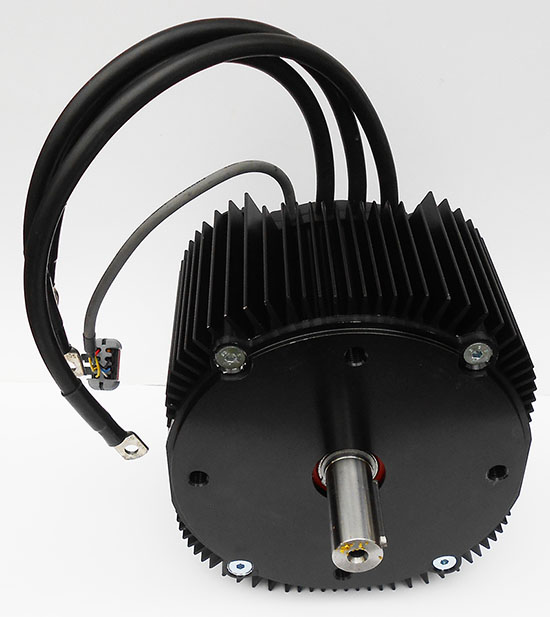 The main characteristics of the PMSM ME1507 motor are :
No brush maintenance.
Continuous output Power of 13 kW.
3-phases, double stators, Y-connected Permanent Magnet Synchronus Motor with an axial air gap.
The motor ME 1507 with controller are 90% efficient at 100 V DC.
This is a 5 pairs pole motor (10 magnets).
The maximum recommended rotor speed is 8000 RPM.
Armature Inertia is 960 Kg Cm Squared.
Continuous current of 157 Amps AC.
Peak current of 600 Amps AC for 1 minute.
Weight of 21.4 kg.
Peak Stall Torque is 120 Nm.
Temperature sensor KTY84-130.
Encoder sin/cos.