ENGIRO electric motors - Advanced Drive Solutions
Détails

Publication : dimanche 7 mars 2021 08:35
Écrit par FR25B - Sylvain PALAC
Affichages : 733
The ENGIRO 205A is a series of motors with the follwing key features:
Air-cooled
IP65
Sin/Cos Encoder
Cylindrical shaft with keyway
Motor Type: 3-phase Permanent Magnet Synchronous Motor
Rated Voltage: 48-140V DC
Rated Power: 3-31kW (S1, continuous)
Rated Torque: 22-89Nm (S1, continuous)
Rated Speed: 0-8000RPM
---
ENGIRO_Datasheet_205A_04016_ABC_V001.pdf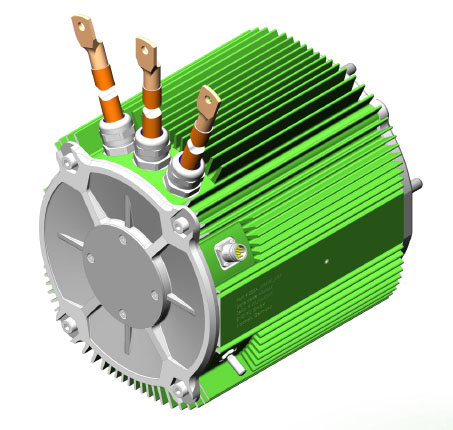 ---
ENGIRO_Datasheet_205W_08020_ABC_V004.pdf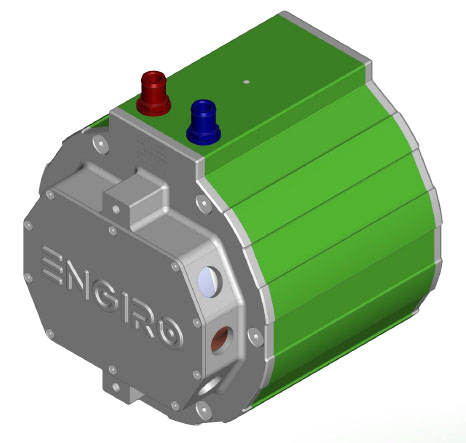 ---
ENGIRO are a German manufacturer and technology leader for highly efficient, innovative electric motors and power train solutions. ENGIRO specialise in proprietary e-drives and have comprehensive expertise in power trains which make them the partner and supplier of choice for system integrators and OEMs in markets which include navy, utility vehicles, industry, automotive applications and aviation.
Our ENGIRO range of permanent magnet synchronous motors (PMSM) are first-class, ultra efficient and compact. The complete ENGIRO range includes motors from 10 kW to 400 kW. Applications include utility vehicles in the construction and transport industry, municipal vehicles, taxi boats, passenger transporters and motor generator units for railway applications and even range extender solutions for two-wheelers or compacts.